Toronto Public Library and you can both benefit from your thoughtful decision to leave a legacy gift in support of the Library. Supporters who include the Toronto Public Library Foundation in their will or as a beneficiary of other financial investments, become members of our Heritage Society and receive special benefits.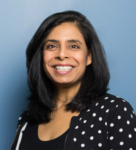 Contact us for more information
Liza Fernandes, Director, Legacy Gifts
789 Yonge Street, Toronto, ON M4W 2G8
T. 416-397-5924
E: lfernandes@tpl.ca
Charitable number 886554476RR0001
JOIN US.  2020 WILLS & ESTATE PLANNING SERIES
It's so important to have a will in place and to keep it current. A well-planned will benefits you, your family and the charity you care about. Need help getting your will in order? Get free advice from lawyers, financial advisers, and other professionals at Leave a Legacy™ which run from May to October. Please consider remembering the Library when making a charitable gift in your will.
For more information or to attend a session, please email Emelita Ervin, Development Officer, Legacy Gifts or call 416-393-6263.
Gifts by Will or Bequest
A gift in your will or a bequest is the simplest way to make a future gift in support of Toronto Public Library and wonderful way for you to leave a lasting personal legacy.  You can leave a specific sum of money or property or a portion of the residue of your estate.
Click here to download a PDF of suggested wording for your will.
Gifts of Registered Plans
Donating funds from registered plans such as RRSP, RRIF and TFSAs is a tax-efficient way to make a legacy gift to the Toronto Public Library Foundation. During our working years, saving through registered funds is a great way to minimize taxes and increase our wealth. Upon our death, however, RRSPs/RRIFs become some of the most heavily taxed assets. A great way to reduce taxes payable on your estate is to donate all or a portion of the funds in registered plans to your favourite charity, like Toronto Public Library Foundation.
Gifts of Life Insurance
A gift of a life insurance is an affordable way to transform modest premium payments or an existing life insurance policy into a significant gift to benefit Toronto Public Library. When considering a gift of life insurance, the option you choose depends on whether you want to take advantage of tax relief during your lifetime or for your estate.
Gifts of Appreciated Securities
Making a gift of securities is a cost-effective and tax efficient way to support Toronto Public Library today or through your estate. When you donate publically traded appreciated stocks, mutual funds or stock options, you pay no capital gains and receive a charitable receipt equal to the fair market value of your assets.
Click here to see the Benefit of Gifting Appreciated Securities.
To make a gift of securities, please complete the Transfer Form for Donation of Securities and email or fax it to the Foundation.
Establish a Named or Endowment Fund
A named fund is a meaningful way to honour a loved one, your own love of the Library and your commitment to the Library's future. The fund will ensure that your capital is held over the long term and that the income earned provides a sustained source of funding for a program, service or area of Toronto Public Library that you are passionate about, like children's literacy, civic engagement or collection support.
Named funds, expendable or endowed, may be established during one's lifetime, through a bequest in one's will, or a combination of the two.  Your fund may be created with a minimum commitment of $25,000, payable over up to five years. Friends and family may add to and grow your fund at any time, with no minimum amount.
You may also choose to support an existing endowment with a gift of any amount. To donate to an existing endowment, please download and complete the Endowment Donation Form and mail it to the Foundation, or donate online.
Please contact Liza Fernandes, Director Legacy Gifts at 416-397-5924 or lfernandes@tpl.ca today.