Toronto Public Library and you can both benefit from your thoughtful, planned giving (also known as legacy giving). Library supporters who include the Toronto Public Library Foundation in their will or as a beneficiary of other financial investments, become patrons of our Heritage Society and receive special benefits.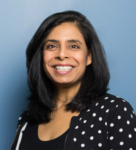 Contact us for more information
Liza Fernandes, Director, Legacy Gifts
789 Yonge Street, Toronto, ON M4W 2G8
T. 416-397-5924
E: lfernandes@tpl.ca
Charitable number 886554476RR0001
JOIN US.  2019 WILLS & ESTATE PLANNING SERIES
It's so important to have a will in place and to keep it current. A well-planned will benefits you, your family and the charity you care about. Need help getting your will in order? Get free advice from lawyers, financial advisers, and other professionals at Leave a Legacy™ which run from May to October. Please consider remembering the Library when making a charitable gift in your will.
For more information or to attend a session, please email Emelita Ervin, Development Officer, Legacy Gifts or call 416-393-6263.
Wills and Living Trusts
The simplest way to make a planned gift to the Library is through your will or living trust, by naming the Toronto Public Library Foundation as a beneficiary. You can designate a specific amount of money, or a percentage of your estate, or the remainder of your estate after all other bequests have been paid. Your estate will receive a tax receipt that will help offset taxes.
Click here to download a PDF of suggested wording for your will.
RRSP/RRIF Funds
You can designate the Toronto Public Library Foundation as the beneficiary of your RRSP/RRIF. By doing so, your estate can recover most of the taxes paid on this income. Your gift will be treated as a charitable donation in the year of death and you will receive a tax receipt for the full value of your gift.
Gifts of Life Insurance
Giving a gift of life insurance is another way to make a gift with tax benefits. There are several ways to do this. For more information, contact Liza Fernandes (see below for Liza's contact information).
Appreciated Securities
Donate appreciated securities such as stocks, bonds, GICs or royalties and eliminate capital gains taxes as well as benefit from a charitable tax receipt. This is one of the most tax effective ways to make a charitable donation.
Click here to see the Benefit of Gifting Appreciated Securities.
To make a gift of securities, please complete the Transfer Form for Donation of Securities and email or fax it to the Foundation.
Endowments
Create an endowment in the name of a loved one or support a current endowment and your gift will benefit the Library in perpetuity. The minimum amount to start a new endowment is $25,000. Please contact Liza Fernandes, Director Legacy Gifts at 416-397-5924 or lfernandes@tpl.ca today.
You may also choose to support an existing endowment with a gift of any amount. To donate to an existing endowment, please download and complete the Endowment Donation Form and mail it to the Foundation, or donate online.