New Collection is a members program offering young professionals (under 45) exclusive access to the city's vibrant literary scene and networking opportunities.
Hosted in cultural hotspots, including our libraries, New Collection events feature top authors and thought-provokers like Justin Trudeau, Margaret Atwood, Scaachi Koul, Mike Babcock, Kelly Oxford, Douglas Coupland and Kevin Kwan.
Why join?
Access exclusive member-only events throughout the year;
Reserve tickets to sold-out talks at the Bram & Bluma Appel Salon;
Receive a charitable tax receipt for a portion of your membership;
Meet other young professionals and experience unique venues across Toronto;
Receive discount tickets to our annual fundraiser Hush Hush.
Joining New Collection is a powerful endorsement of the world's busiest public library – Toronto Public Library. Your membership will support expanded access to technology, lifelong learning and diverse cultural experiences for all Torontonians.
Membership levels
$300 Solo, benefits for one member
$500 Duo, benefits for two members
$500 Solo with hosting  privileges – bring a friend to each event!
Membership is valid for 12 consecutive months starting on the day you join. (Monthly payment options are available for all membership levels).
2017 events
Hush Hush, #PartyintheStacks – Saturday October 21, 2017
We're transforming the Bloor/Gladstone Library into an after-hours #PartyInTheStacks where guests will let their imaginations run wild.  New Collection members save $25 on their ticket purchase.
Funds raised at Hush Hush support important digital innovation programs and services at TPL, ensuring all Torontonians have equal access to cutting edge technology. Hush Hush was launched in 2013 by New Collection.
Edible Book Club with Gail Simmons – Wednesday November 22, 2017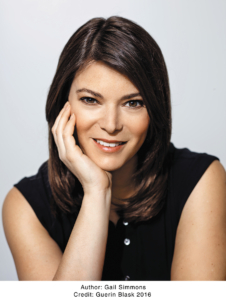 Gail Simmons is a trained culinary expert, food writer, and dynamic television personality. She is a permanent judge on BRAVO's Emmy-winning series Top Chef. Gail was previously head critic on Top Chef Masters and host of Top Chef Just Desserts. She was also co-host of The Feed.
Her first cookbook, Bringing It Home: Favorite Recipes from a Life of Adventurous Eating, will be released on October 24, 2017. It features recipes inspired by Gail's world travels—all made with accessible ingredients and with smart, simple techniques for successful family meals and easy entertaining.
Members RSVP to Ashley Boucher
Meet & Greet with Matthew Weiner – Thursday November 9, 2017
Meet Matthew Weiner, the writer, creator, executive producer, and director of Mad Men, one of television's most honored series. Members have access to an exclusive meet and greet prior to Matthew's public talk in the Bram & Bluma Appel Salon, and reserved seating at the talk.
Members RSVP to Ashley Boucher
2017 Events You Missed! 
Toronto off the Page: The Changing Face of Fandom – Tuesday September 12, 2017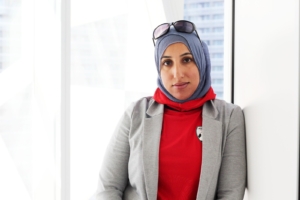 Join Stacey May Fowles, Matt Black and Shireen Ahmed as they look at the changing face of sports fans – and how it's affecting sports culture in Toronto, and beyond.
Stacey May Fowles is an award-winning novelist, journalist, essayist, and the national bestselling author of Baseball Life Advice: Loving the Game that Saved Me. She has written about sports for the Globe and Mail, The Walrus, Blue Jays Nation, and the National Post, among others.
Matt Black is a professional Canadian football defensive back for the Toronto Argonauts. He has been an ambassador of the Argos' Huddle Up Bullying Prevention Program, is a member of the OVFL Hall of Fame, and was honoured as the league's Most Outstanding Defensive Back.
Shireen Ahmed is a writer, public speaker and sports activist who focuses on Muslim women, and the intersections of racism and misogyny in sports. Her work has been featured and discussed in various media outlets. When she isn't watching soccer, she drinks coffee as tool of resistance. Shireen is currently working on her first book.
Everyone's A Aliebn When UR A Aliebn Too – Monday July 10, 2017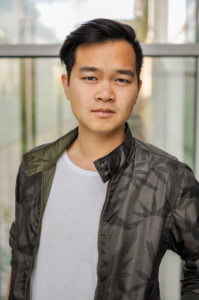 Based on Jonny's popular, absurd and surreal Twitter character – Jomny – his book is the illustrated story of a lonely alien sent to observe Earth, only to meet all sorts of creatures with all sorts of perspectives on life, love and happiness, all while learning to feel a little better about being an alien.
This New Collection event is hosted by Warby Parker. Warby Parker was founded in 2010 with a lofty objective: to offer designer eyewear at a revolutionary price while leading the way for socially conscious businesses. By engaging with consumers directly, they're able to sell insanely high-quality eyewear at decidedly non-insane prices (and for every pair purchased, a pair is distributed to someone in need).
Cocktails & Conversations with Scaachi Koul – Monday, May 29, 2017
Scaachi is a writer at BuzzFeed. One Day We'll All Be Dead And None Of This Will Matter, her first book, is a debut collection of fierce, funny essays about growing up the daughter of Indian immigrants in western culture, addressing sexism, stereotypes, and the universal miseries of life. With a sharp eye and biting wit, incomparable rising star and cultural observer Scaachi Koul offer a hilarious, scathing, and honest look at modern life.
Edible Book Club with Naomi Duguid – Tuesday, March 28, 2017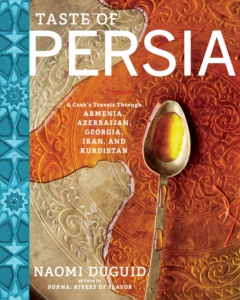 Join writer, photographer, teacher, world traveler, and great cook, Naomi Duguid as she takes us through a Taste of Persia: A Cook's Travels Through Armenia, Azerbaijan, Georgia, Iran, and Kurdistan. Members will be treated to a night of food and drink (restaurant will be announced soon) with the award-winning author. Duguid's articles and photographs appear regularly in Lucky Peach, Food & Wine, and other publications. Taste of Persia has been named Best Cookbook of the Year by The Boston Globe, Food & Wine, The Los Angeles Times, The New York Times, The New York Times Book Review, The San Francisco Chronicle, USA Today, and The Wall Street Journal.
Book Club: Bad Feminist – Thursday, March 16, 2017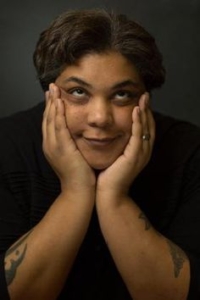 Following Roxane Gay's talk in the Bram & Bluma Appel Salon, New Collection members will meet to discuss her book Bad Feminist. Roxane's new book Difficult Women gives voice to a chorus of unforgettable women. Click here to reserve your copy at TPL.
Toronto Off The Page: Vice & Virtue – Tuesday, February 7, 2017
How has Toronto defined vice and virtue through history? How has this definition evolved? How have authorities regulated and punished minority groups in their efforts to present an image of "Toronto the Good," and how have those communities pushed back? Join Chanelle Gallant, TPL curator Nicole Dawkins and Sarah Barmak as they discuss how these issues affect contemporary Toronto. Looking at Toronto's history, from the criminalization of marijuana to the persecution of "fallen women," Nicole will highlight materials from TPL's Vice & Virtue exhibit. Drinks and light refreshments served.
Contact us for more information
Ashley Boucher, Development Associate, Memberships
t. 416-393-7073
e. newcollection@torontopubliclibrary.ca

Special thanks to our lead sponsor TD Bank Group
Ready to join?