Canada's biggest, bilingual summer reading club for kids kicked off Saturday, June 25. Kids across the country visited their local library to sign up for the TD Summer Reading Club. "Grace and Charlotte registered because they love to read, and love being part of a group. The TD Summer Reading Club is a great way to spend time and the kickoff party was fantastic, " said one parent.
The program runs until September 3. Children ages 5 – 12 can register at Toronto Public Library branches any time before then.
Kids in the TD Summer Reading Club (TDSRC) read more than the normally would because it's fun. Participants choose books from reading lists, track their reading, get stickers for books they've read, write book reviews and more. Plus there's branch activities like building a dominoes maze, making ice cream and cartooning. See branch activities here.
Research shows that when children enjoy reading, they'll read more and make it a life-long habit. And the more kids read, the more successful they'll be in school and in life. That's why Toronto Public Library is so grateful to TD Bank Group for sponsoring the TD Summer Reading Program. Last year 38,000 children in Toronto registered for the Club and 300,000 children participated nationally.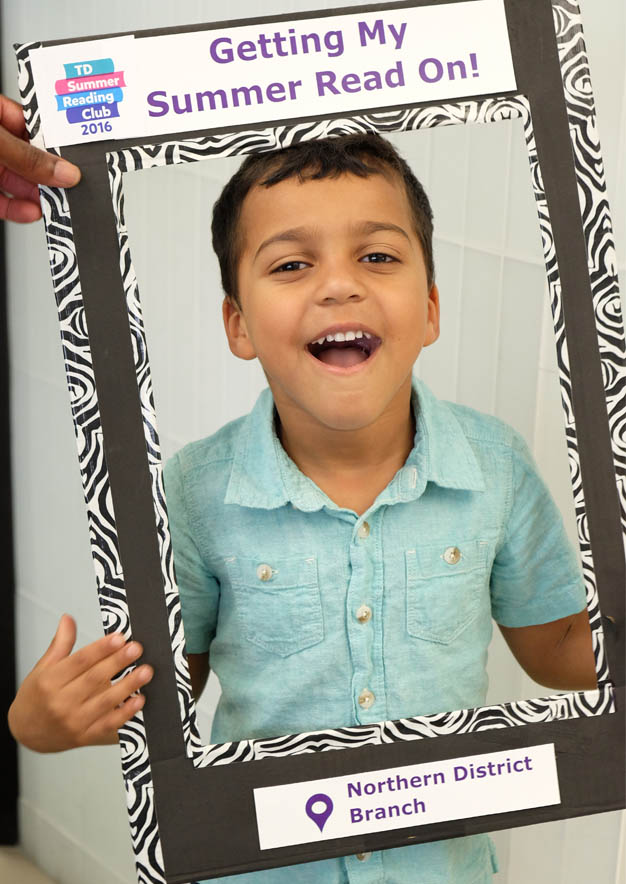 "During the summer months, kids explore new worlds and embark on exciting adventures. The TD Summer Reading Club encourages kids to think outside the box and discover a joy of reading," said Frank McKenna, Deputy Chair, TD Bank Group. "TD believes it's important to develop literacy skills among young readers and we are proud to help bring TD Summer Reading Club to hundreds of thousands of kids across Canada each year."
We thank TD for their ongoing support and all of our other donors who help fund reading and literacy programs at TPL. Learn more about the reading programs that donors make possible.