Young library-lover Max Rosen turned 13 recently. The voracious reader asked his bar mitzvah guests to make charitable donations, raising $1,100 for Toronto Public Library.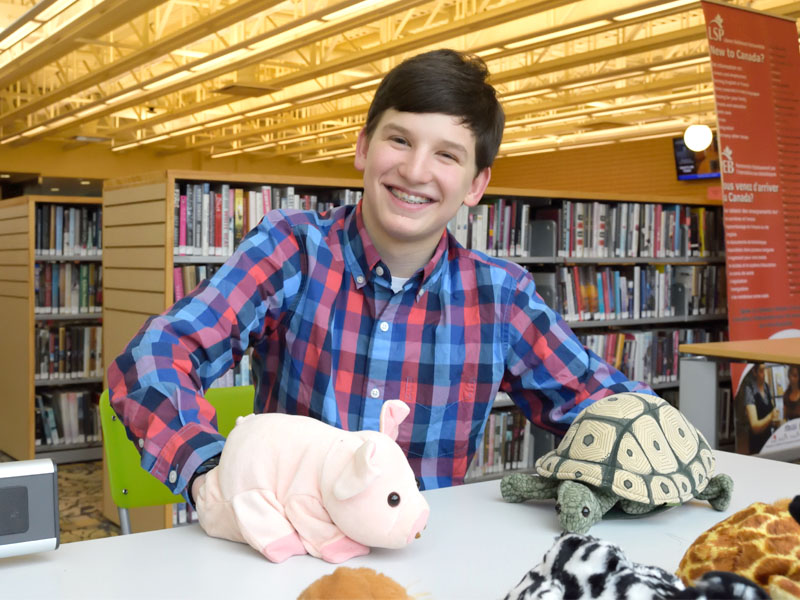 Reading is a tradition in Max's family: his book-loving mother and grandmothers regularly took Max to the library where he would fill up two large bags of books.
Max wanted his donation to go to his favourite branches – Thorncliffe and Deer Park. Thorncliffe used the money to buy puppets that librarians use in storytimes and Deer Park is using Max's gift to host talks by teen authors.
Thank you and mazel tov, Max!
If you would like to raise money for Toronto Public Library, click here or contact Liana Colacci, 416-393-7089.