Celebrate Canadian Library Month by Giving a Gift to the Library.
Let's buy a New Bookmobile for Toronto. October is Canadian Library Month, so it's the perfect time to celebrate giving back to Toronto Public Library. All month long, the TPL Foundation is uniting Torontonians to donate to our Bookmobile Community Campaign and help provide greater access to library services to those who may not be close to a library branch or where there is a physical barrier that makes getting to a library more challenging.
Our unique 'library on wheels' visits under-served Toronto communities such as family shelters, community centres and apartment complexes and ensures everyone in the city has access to the Library. Donate Today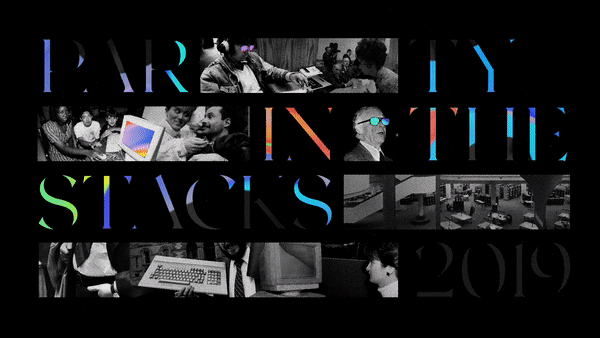 Hush Hush 2019 tickets are on sale now!
Join us for an unforgettable after-hours #PartyInTheStacks in support of Toronto Public Library. The iconic Toronto Reference Library will transform into an immersive party, where guests will drink, nosh and dance the night away.
Tickets are selling fast!
Shop & Support the Library!
Show your library love by owning I'm Library People merchandise in support of Toronto Public Library. Available for sale online, and in the Page & Panel Shop in the Toronto Reference Library, partial proceeds from every sale will benefit TPL, so spread the word and let everyone know they should be Library People.
Let the shopping begin!
Land Acknowledgement Statement
Toronto Public Library is situated on Indigenous land and Dish with One Spoon territory. This is the traditional territory of the Haudenosaunee Confederacy, the Wendat, and the Mississaugas of the Credit First Nation. Toronto Public Library gratefully acknowledges these Indigenous nations for their guardianship of this land. More Information.