The Heritage Society honours friends who choose to include the Toronto Public Library in their Will or other estate planning options. These gifts help ensure that TPL will thrive now and into the future.
As a Heritage Society member, you will receive a number of benefits including:
Invitations to exclusive Heritage Society events
Tickets to Appel Salon events
Exclusive behind-the-scenes tours of the Library
Information about upcoming events, programs and services at the library
And more.
Click here for more information.
If you have already made a gift in your Will or estate plan in support of Toronto Public Library please let us know. Complete and send in this Legacy Gift form to Liza Fernandes. All information will be kept confidential and can be changed at any time.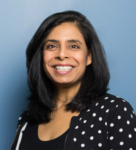 Contact us for more information
Liza Fernandes, Director, Legacy Gifts
789 Yonge Street, Toronto, ON M4W 2G8
T. 416-397-5924
E: lfernandes@tpl.ca
Charitable number 886554476RR0001
All Heritage Society programs and events have been cancelled or postponed while library branches are closed in support of efforts to curb the spread of the COVID-19 virus. Members are encouraged to attend Live & Online programs from home.
Here is a list of upcoming Heritage Society events and a sampling of past events.